Exhuming the Archive Symposium
To conclude my year long ACES residency at the Millenium Court Arts Centre and to accompany my solo show of the same name, I organised the Exhuming the Archive Symposium at the Millenium Court Arts Centre. I invited some of my favourite thinkers, to be part of the panel: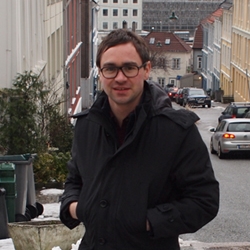 Matt Packer (b.1978, Carmarthen, UK) is a curator and writer based in Derry, N.Ireland. He has been Director at CCA Derry-Londonderry since early 2014, overseeing exhibitions and projects with artists such as Ciara Phillips, Hu Yun, Benedict Drew, Artie Vierkant and Katja Novitskova. Prior roles include Curator of Disappearing Acts / Lofoten International Art Festival, Norway (with Arne Skaug Olsen, 2015) and Associate Director at Treignac Project (a large scale project space in rural France), where he curated a three-year arc of exhibitions Kisses Sweeter Than Wine (2016), Mammouth (2014), and O Chair O Flesh (2013). From 2008 to 2013 he was Curator of Exhibitions & Projects at Lewis Glucksman Gallery at University College Cork.
Some Notes on Jiann Hughes' Exhuming the Archive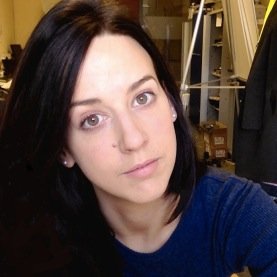 Rachel O'Dwyer is a government of Ireland research fellow currently based in Maynooth University. She is the leader of the Dublin Art and Technology Association and the initiator and lead curator of openhere, a festival and conference on the digital commons. She writes about on digital media, political economy of communications, and media art and culture. She is a regular contributor to Neural Magazine and the founding editor in chief of the open access peer-reviewed journal Interference: A Journal of Audio Culture.
Rachel O'Dwyer's ABSTRACT: "There is no cat": A prehistory of (im)material networks
The luminiferous ether was an imagined medium used in the 18th and 19th century to explain action at a distance and the propagation of heat, light, radio waves and even telepathic communications through space. While the existence of any such medium was disproved by Einstein's theory of relativity in the early twentieth century, the ethereal continues to ghost wireless communications such as radio, cellular networks and the Internet of things. Cultural and scientific imaginaries of the ether as a kind of tangible-intangible medium give insight into contemporary wireless networks, their materiality, aesthetics and political economies. Specifically the ether provides a way to think through the relationship between the 'material' and 'immaterial' in digital networks, allowing us to move away from an approach that distinguishes between these towards one that recognises their interrelationship and appropriates both as one.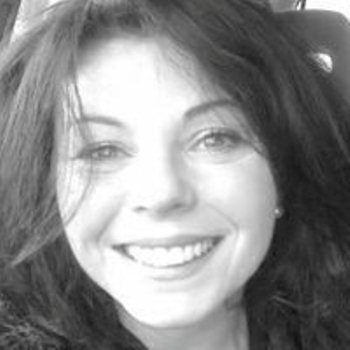 Investigating the relationship between art practice, process and theory, my research institutes conversations between Psychoanalytic Theory, Philosophy, Affect Theory and Gender Theory to explore the intersections of subjectivity, aesthetics, ethics and politics in contemporary Visual Culture, art practice and performance. I am a lecturer and thesis supervisor for the M.Phil Gender and Women's Studies, Centre for Gender and Women's Studies, TCD, MA Sexuality Studies, DCU, Faculty of Visual Culture, NCAD, and School of Creative Arts, DIT. In addition I am a Visiting lecturer on the MA Art & Process, Crawford College of Art, Cork, and Research Associate at the Graduate School of Creative Arts and Media (GradCAM), Dublin.
Tina Kinsella's ABSTRACT: According to Sigmund Freud, the unconscious is not only a repository for repressed experience, but a psychical domain that contains latent memory that is not currently present to consciousness. Such an understanding of the psyche mimics the topographical domain of the digital which houses 'memories we would rather forget' (repressed experience) as well as 'the stuff that resists decay, refuses to be forgotten, and refuses to let us forget' (latent memory that is not active in present consciousness). Of course, whilst this relay between the intentional will towards forgetting and the always possible return of unconscious phenomena undermines the assumed agency of the sovereign subject, Freud's presentation of subjectivity privileges the individuated, rather than the relational, subject. This presentation draws on the work of artist and psychoanalytic theorist, Bracha L. Ettinger, who proposes a profoundly relational stratum of subjectivity that she defines as co-poietic (co-becoming) and transubjective (not reducible to intersubjective communication). The aim of this presentation is to investigate and explore the archive and the archival process as a form of relational, transactive co-poietic knowledge-generation which can be understood as a participation/collaboration between subject/object materialities that cannot be reduced to discrete boundaries imposed between received notions of (active) subjects and (passive) objects.